PRODUCT DESIGN (SaaS)
Candi Controls
About Company
At Candi Controls, I worked with engineers on an IoT cloud platform (for medium to large scale buildings) called PowerTools. PowerTools is a SaaS application that helps customers manage devices and data at multiple sites all from a central dashboard.
Design Goal
Recommend friendly and logical flows that ensure a digestible experience.
Time Period
Feb 2017 - May 2018
Accomplishments
Engaged with the project manager, developer, and field engineer on new features and design implementation for PowerTools.
Improved the dashboard interface and established a visual and creative direction with a style guide, including user interface patterns, typography, and code snippets.
---
Wireframe Prototype
New Feature: Device Diagnostic Alerts
---
Visual Design
Overall Style Improvements
Navigation Solution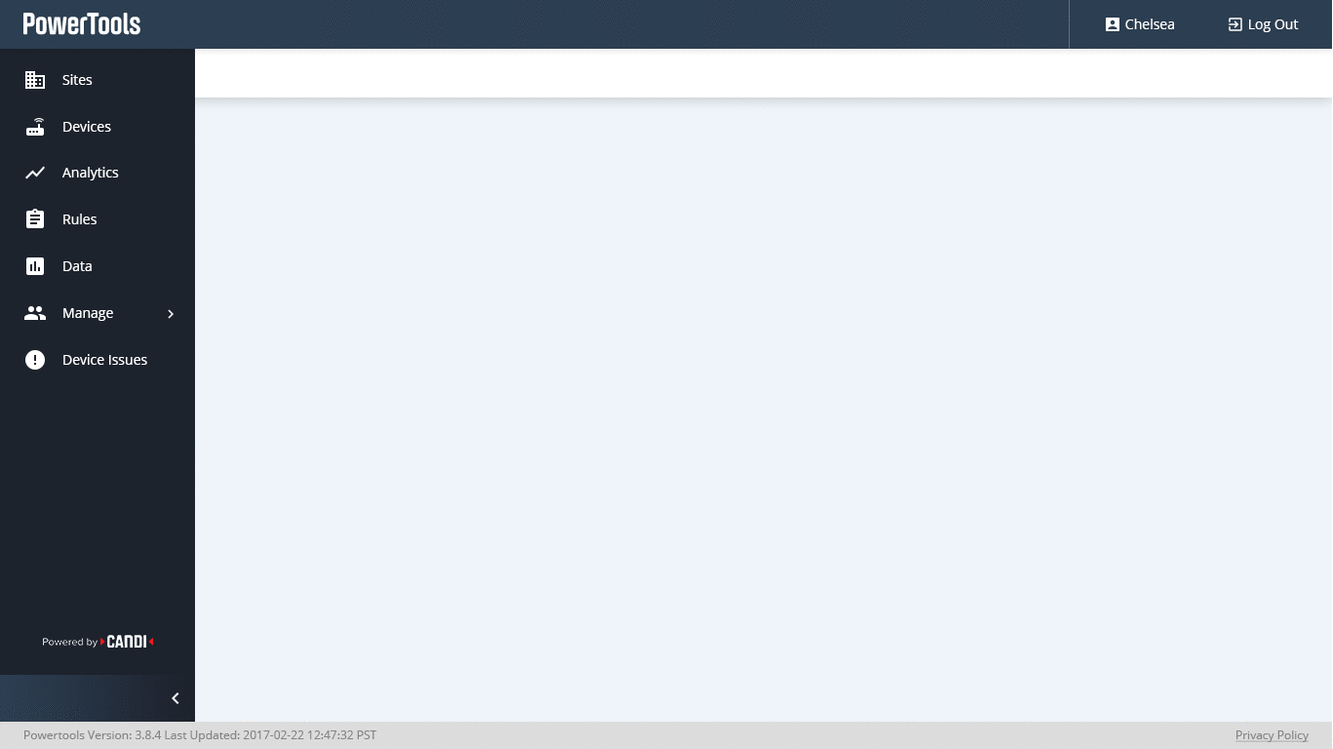 Form Layout and Component Improvements
Style Guides and Specs